The Katharine Briggs Lecture and Award 2022
18:30-20:30
The Brockway Room, Conway Hall, Red Lion Square, London WC1R 4RL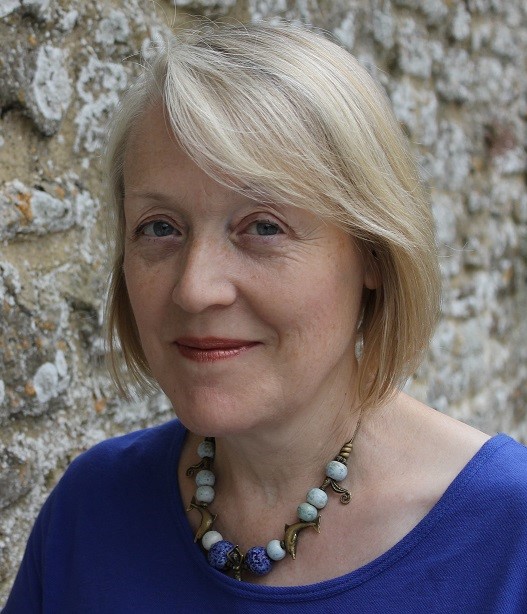 Photo of Katherine Langrish, courtesy of Joanna Cotterill
Doc Rowe's film of the lecture can be watched on YouTube
The Katharine Briggs Lecture on Tuesday 8 November at 18:30 at
The Brockway Room, Conway Hall, Red Lion Square, London WC1R 4RL.
This year's speaker is Katherine Langrish, author of historical fantasies and essays on folklore and fairy tales,
'Fenrir's Fetter and the Power of Stories.' 
On the power of stories for both good and ill.
JRR Tolkien wrote: "Spell means both a story told, and a formula of power over living men." This is a talk about the power of stories – folk tales, fairy tales, the scary urban myths children tell one another – and those stories handed down in families, communities and nations which confer identity and pride, but which can become exclusionary. Stories may offer wisdom, solace, joy; they may also frighten or alienate. For good or ill they can change our perceptions of ourselves and the world around us.
Katherine Langrish is the creator of the award-winning blog Seven Miles of Steel Thistles, dedicated to the discussion of folklore, fairy tales and fantasy. Her books for children are influenced by her love of folk tales and include Troll Fell, Troll Mill and Troll Blood, and Dark Angels which was nominated for the American Library Association's Best Fiction for Young Adults (2011). Katherine contributed to First Light, essays for Alan Garner's 80th birthday compiled by Erica Wagner (Unbound, 2016), and her own book of essays on folklore and fairy tales, Seven Miles of Steel Thistles (Greystones Press 2016) was described by Professor Jacqueline Simpson in Folklore as 'elegant, vivid, and frequently witty'. Her most recent title From Spare Oom to War Drobe: Travels in Narnia with my nine year-old self (Darton Longman & Todd 2021) was praised by Neil Gaiman and received excellent reviews. Katherine lives in Oxfordshire and loves to go hill-walking with her brown-spotted Dalmatian, Polly.
Tickets are free but prior booking is essential. To book your place, please email [email protected]
The Katharine Briggs Award 2022
After the lecture, we will read out the judges' report on the shortlisted entries and announce the winner of this year's Katharine Briggs Award for the book deemed by the judges to be the best of the UK/RoI publications in folklore studies published in the past year and entered for the award.
All the books entered will be on display for our guests to browse.